Havasu Fitness Center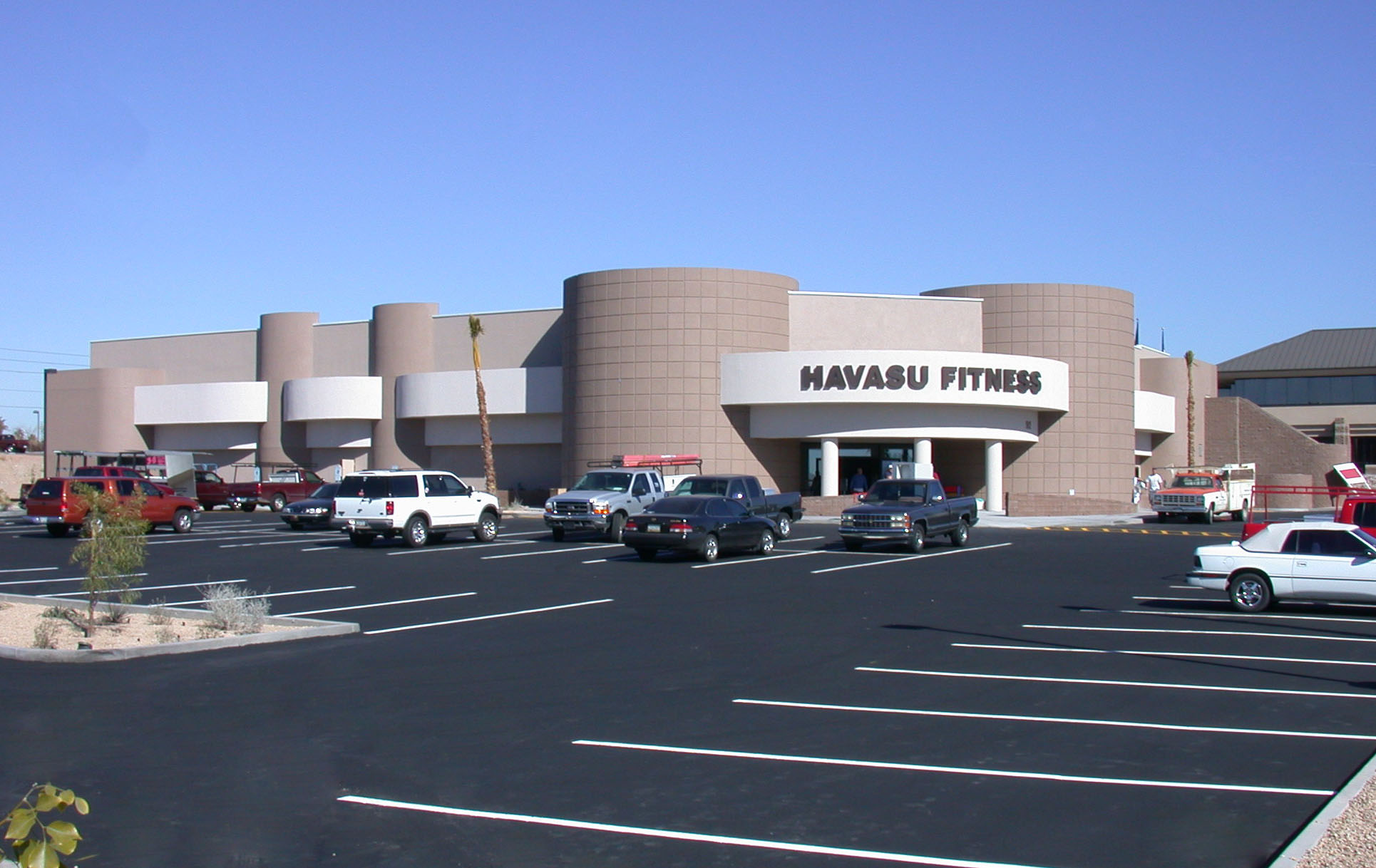 This project included developing a scope of work and designing a new Fitness Center of approximately 24,000 square feet. This building will include an entrance vestibule, racquetball courts, aerobics areas, spinning/workout areas, women-only fitness area, as well as massage therapy, child care, physical rehabilitation, tanning booths, laundry facilities, a diet center, espresso bar, retail area, locker/steam rooms with showers and restrooms, an exercise loft, and offices.
The design disciplines will include architectural, civil, landscape, mechanical, electrical, structural, and fire protection. The structure will be built using a pre-engineered metal frame with concrete block facades and stucco accents. This new fitness center will reflect design concepts inspired by the new Lake Havasu City Complex and its desert context.