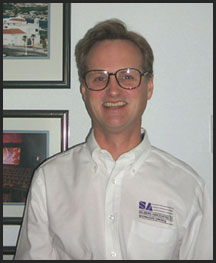 Established in 1981 by Paul D. Selberg, SAI is one of the oldest architecture firms in northern Arizona.
Paul D. Selberg – Founder

Mr. Selberg had thirty-five years of experience in commercial, hotels & gaming, medical, housing and institutional (state, county, and municipal) programming and design. He completed projects in many different states including Arizona, California, Alaska, Nevada, as well as many others. He studied at University of Arizona and obtained a Bachelor's degree in Architecture in 1972 and also obtained a Master's degree in 1977 at the University of California at Los Angeles. Selberg Associates went on to produce hundreds of projects in Mohave County. One of his biggest accomplishments was developing three signature buildings on Acoma Blvd, which included: Havasu Fitness, Acoma Executive Plaza, and Fire Station #1. He was an active member of the Community in Lake Havasu as we was apart of the Rotary Club, Planning and Zoning Commission of Mohave County, and the Building Board of Appeals for Mohave county, Bullhead City, City of Kingman, and Lake Havasu City.
In remembrance of Paul Selberg, who paved our path to success.
Selberg & Wycoff, 1976—1981
Selberg Associates, Inc., 1981—present

What We Do
Architecture and Planning
On Site Development and Monitoring
Phone
(928) 855-6544
Email
todd@selbergassociatesinc.com