Starbucks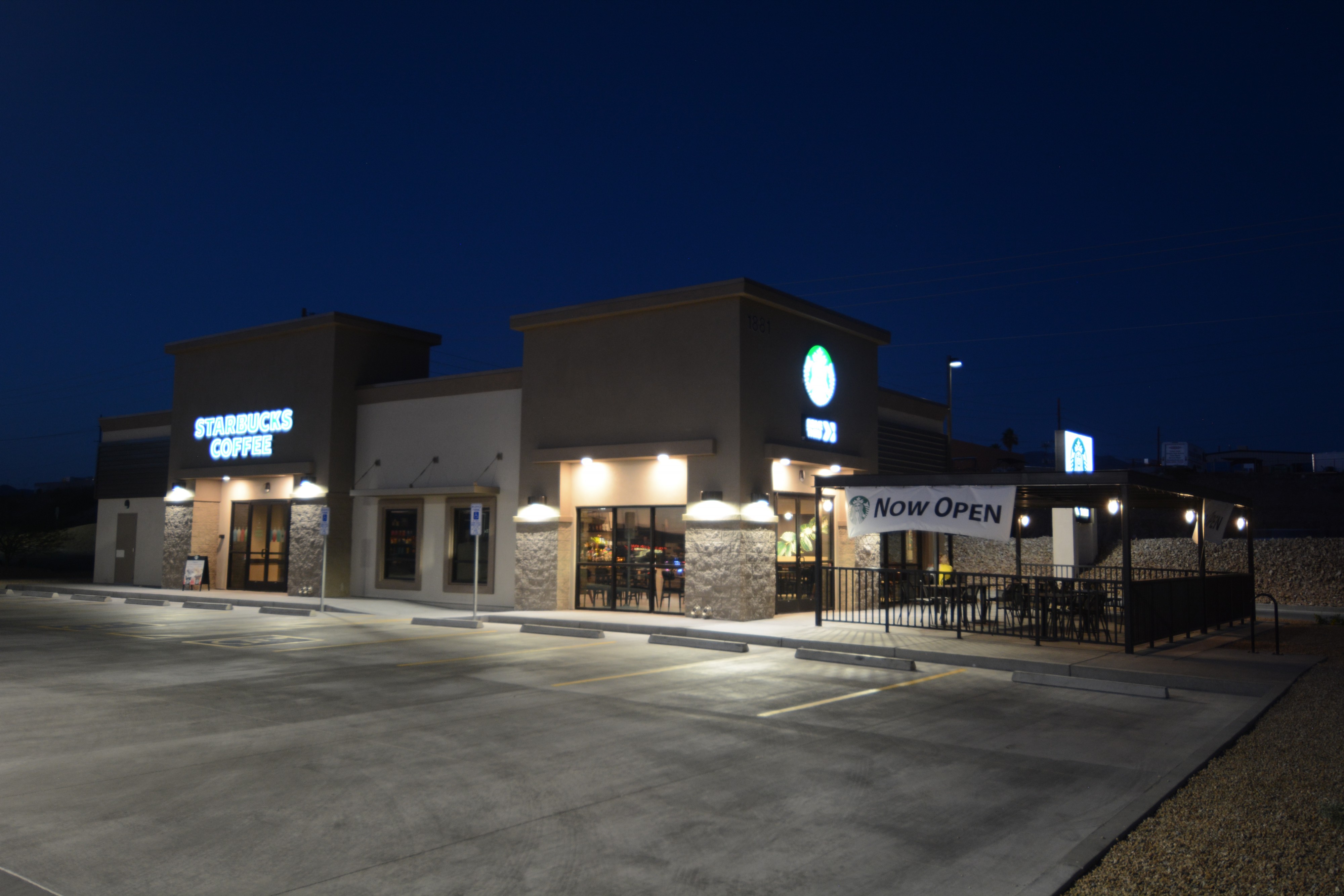 The scope of work for this building included taking an existing larger building with a fully functional commercial kitchen and design a building that would utilize only a 3,000 square foot portion of the existing building. The goal was to use as much of the existing construction as possible, add the final tenant's signature iconic tower element and blend the architecture with the rest of the shopping center where it resides.
This building also uses a 1,000 square foot exterior covered patio which provides an organic customer experience. We worked closely with the tenant's Architect to ensure a smooth transition between the shell construction and the tenant improvement.
This building incorporates masonry walls, stucco color and details, window details and awnings that are features of the existing shopping center. The building design was mindful of the owner's ambitious construction schedule and budget. The building's Internationally recognizable tenant has a fantastic location on Highway 95 accessible from incoming and traffic of both directions. The completion of the project proved to create a successful and smooth opening of  the Starbucks chain and we at Selberg Associates are thrilled to be a part of its outstanding history and future.