Lane Riverfront Residence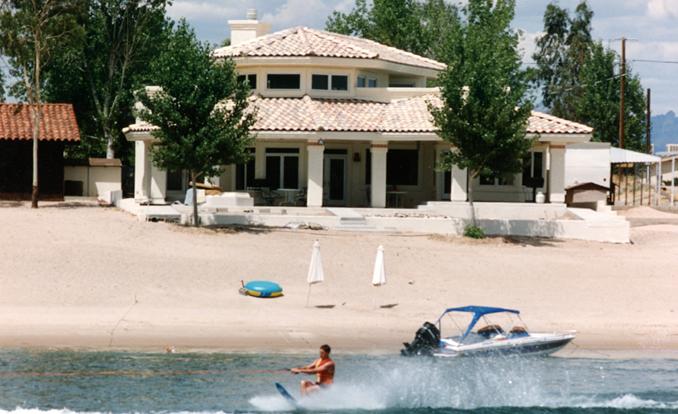 Constructed at a cost of approximately $240,000 and with over 2,800 square feet of luxurious living area, this three-bedroom custom home has a spectacular view of the Colorado River.
This magnificent property was designed and built in 1992. Some of the many architectural features of this property include vaulted tongue and groove pine ceilings, a sunken living room, walk-in closets, several shaded patios and a hobby and craft shop. The residence was designed to aesthetically represent the area's southwestern motif. This house is a showcase for luxury riverfront residential design and is easily visible from the Colorado River.