South Bay Condominiums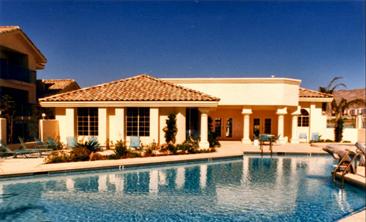 This project included developing a scope of work and designing a new, thirteen-building, three-story, condominium complex of approximately 286,000 square feet and a total of 260 units. The southwestern design is particularly well suited to this application and location.
The condominium complex also includes a club house with an exercise area, a meeting room and two outdoor swimming pools, among other amenities.
The complex was successfully completed on schedule and within budget.