Young Scholar's Academy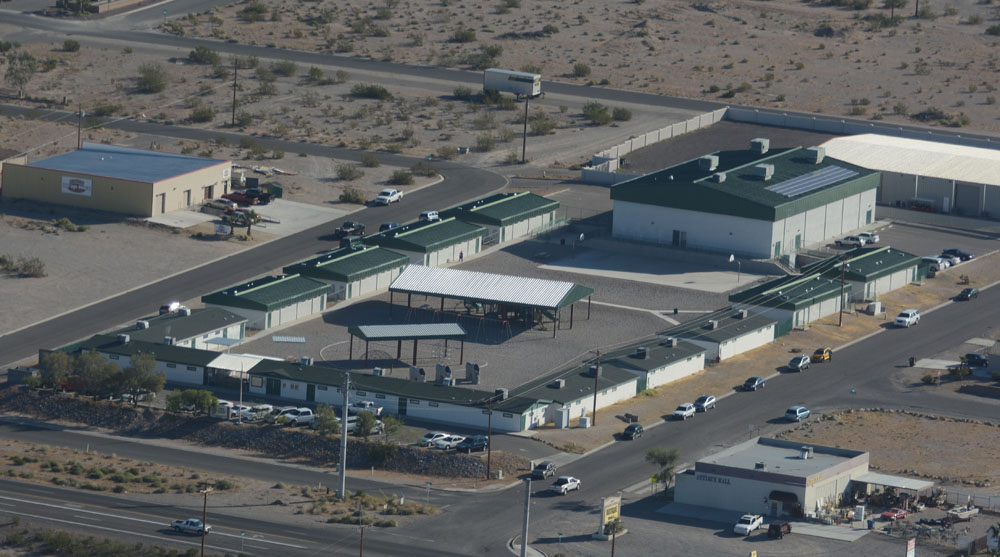 The project consisted of a 21,600 SF multi-purpose building and six 1,800 SF classroom buildings, with related site work, in Bullhead City. The existing campus is of modular building design and the owner wanted a more permanent, and cost effective, approach to the addition. Metal buildings and steel studs were utilized to keep the classroom and gymnasium areas open, giving the owner a wide range of possibilities on use of the space provided.
The classroom buildings are each 30' x 60' in size and include individual restrooms, lockers, and access into the playground area as well as directly off campus. A centralized reverse osmosis system provides drinking water to each classroom, with water spigots built into the countertops in the bathrooms. Additional insulation was installed in the dividing wall separating the classrooms to reduce noise.
The multi-purpose building serves as a gymnasium with four basketball nets as well as a cafeteria. Restrooms, storage, kitchenette, office, and utility room all support the main gymnasium. Bleachers were provided on two sides for sporting events as well as community and school functions. The flooring is a removable tile floor wherein any damaged piece can be removed and replaced with a new piece. Sound absorption panels were located in key areas to reduce noise levels. The gymnasium is also at the highest elevation on campus, overlooking the basketball court, playground, and classroom buildings to the west. Parking was provided on both the north and south sides for staff, as well as student drop off and pick up.
Completion: 2002