Cuatro Vientos Medical Plaza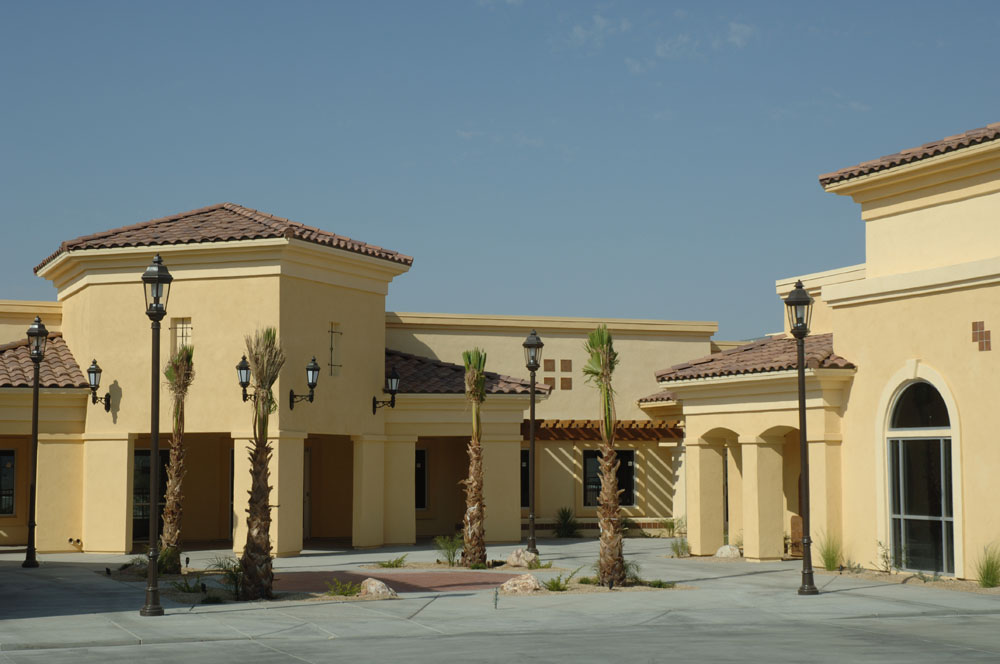 This office plaza is specially designed to accommodate ten professional office condominiums. The office area contains an area of 15,125 square feet with additional 11,200 square foot subterranean parking garage. This unique facility features a central gathering place reminiscent of the Great Courtyards of Spain. The entrance is lined with luxurious Mexican fan palms and abundant landscaping—inviting clients and visitors into the spacious flagstone courtyard. The structure has been designed to aesthetically blend with the style of Southwest Arizona and Lake Havasu City in particular. The major tenants of this facility are: Dr. Weiss Pediatics, Lakeside Heart & Vascular Center, Cornerstone Family Practice &  Mesquite M.R.I.
This is the first phase of a two-phase project. Phase 2 is proposed as a mirror image of the first phase on the two adjacent properties to the west.