Mesquite Professional Plaza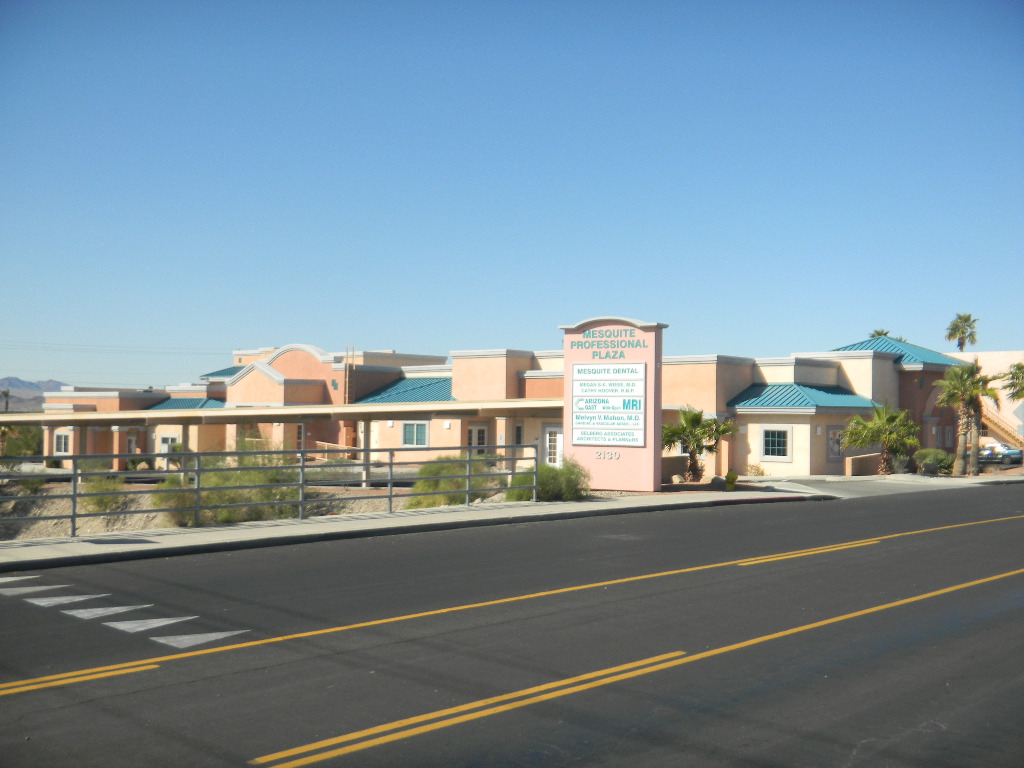 At a projected cost of approximately $1,600,000, this plaza is specially designed to accommodate six different medical suites. The building contains a total area of 12,500 square feet of interior space. The structure has been designed to aesthetically blend with the motif of southwest Arizona, Lake Havasu City in particular.  The major tenants of the facility are: Dr. Megan S K Wiess M.D. (OB/GYN), Arizona Coast Wide Open MRI, Lake Havasu OB/GYN Care & Selberg Associates Inc. Architecture & Planning.
A part of this project's scope of work was to rezone the site in order to extend the Mesquite Medical Corridor.