Michael Nash Medical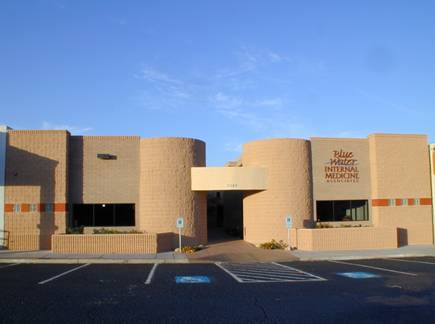 This project included developing a scope of work and designing a new medical plaza of approximately 6,000 square feet with room for four different medical facilities. This project was guided to its successful completion by Paul D. Selberg AIA of Selberg Associates, Inc.
From the outside, this structure is an elegant representation of a modern medical facility. A winding stone walkway leads the patient into an inviting courtyard entry and to the cheery waiting rooms ahead. Beyond its attractive exterior, this facility speaks to contemporary efficiency coupled with a practiced eye for patient comfort.
One of its current tenants is Blue Water Internal Medicine Associates. "We designed the floor plan around a networked computer system to bring all the advantages of computerized medicine directly to our patients," says Dr. Sabowitz. Another tenant is Southwestern Eye Center, whose suite was designed with the latest technology and patient care in mind.
The Medical Plaza was completed on schedule and within budget.