HRMC Physician's Plaza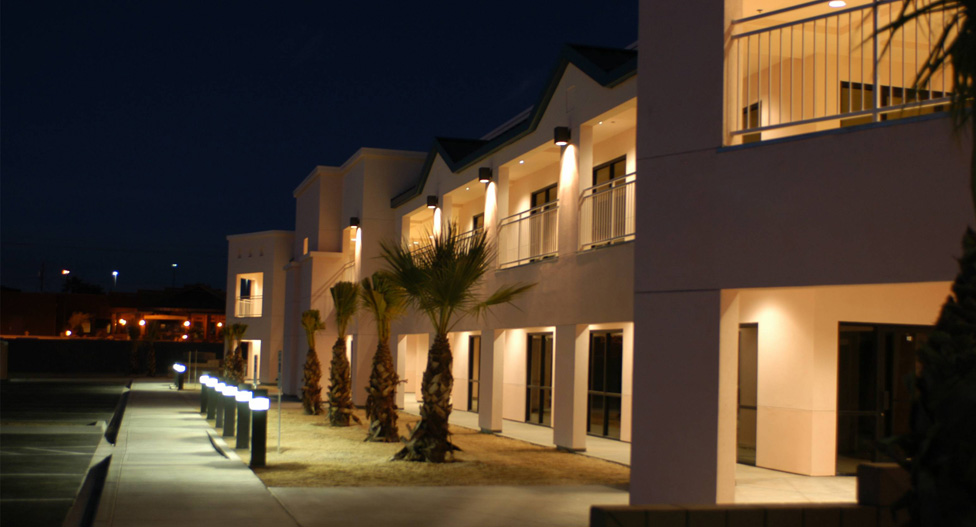 Havasu Regional Medical Center Medical Office Building is located next to the hospital in Lake Havasu City, Arizona. This building serves potentially sixteen different doctors. There are sixteen leaseable suites, eight per floor, ranging in size from 1,643 sq. ft. to 1,940 sq. ft. The total rentable area of the building is 29,326 sq. ft., with 14,663 rentable sq. ft. per floor. DF Chase of Nashville, Tennessee construced the building's shell at a cost of 1.8 million dollars.
With a combination of bulletin boards, decorative walls and hardscape, the building possesses unique elements of scale and dimension. Twenty foot high palms line the front sidewalks leading to three communal covered entrance vestibules. The main entrance features a stair-way with quarry tile treads and risers, and styled aluminum handrails. The entrance is equipped with an elevator for easy access to the upper level. The building also features covered walk-ways that tie one end of the building to the other, and terminate at two secondary stairways located at the north and south ends of the building.